High-Rise Building Cleaning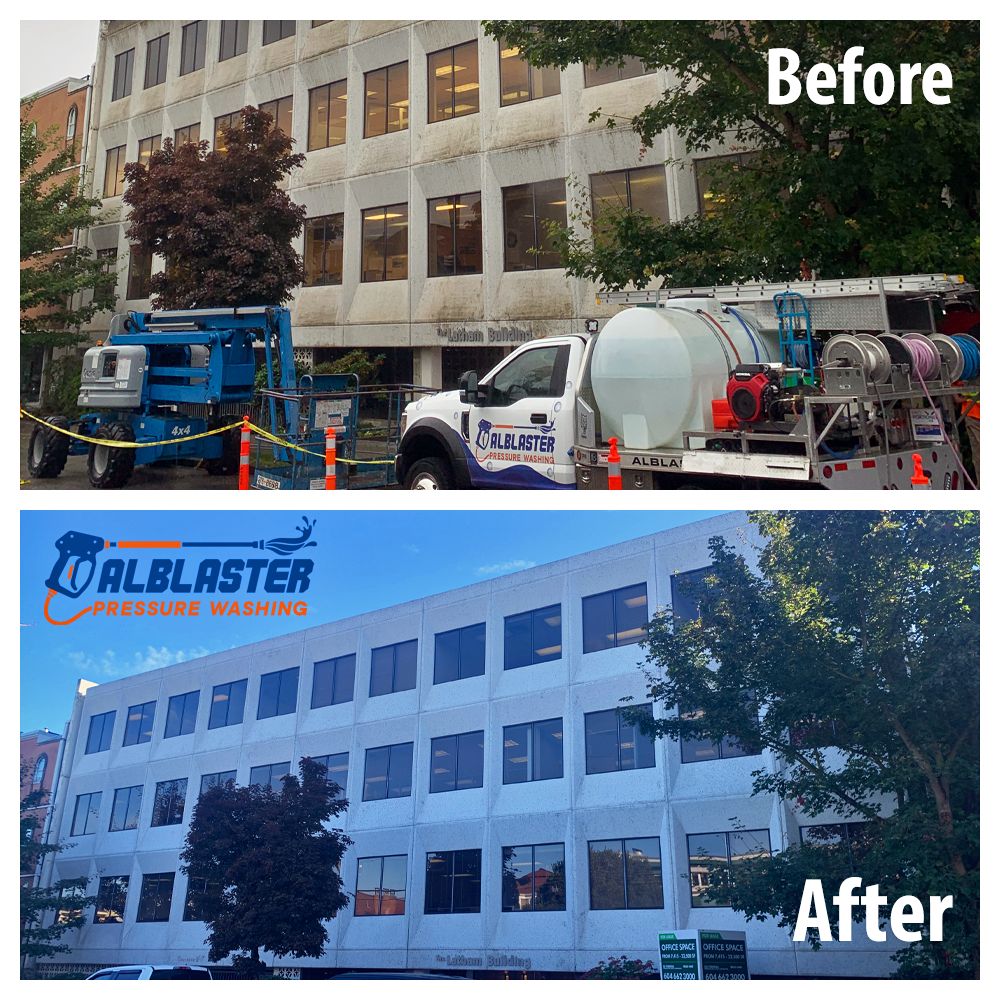 High-Rise Building Cleaning: A Critical Part of the Visual Handshake
Alblaster Pressure Washing is ready to bring over a decade of experience in high-rise window cleaning (and in making Vancouver buildings look amazing) to bear on your high-rise location. At Alblaster we are as much a family team as a business and we care deeply about making sure our jobs are done right every single time. We are very proud of our work and we always use environmentally conscious cleaning methods and provide only the best in exterior building cleaning services for each and every unique job.
Why is high-rise building cleaning so important?
One of the most important opportunities to make a first impression on a client or potential tenant is the first time they see your building. In this sense, having an immaculately clean building is an important part of an effective visual handshake between each potential client and your business (and building). We all know how Vancouver's weather can be both a blessing and a curse. The moderate temperatures make it an amazing place to live and work but seasonal weather from rain to snow can cause cleaning challenges and even Vancouver's many beautiful days only create the beautiful frame that your building still has to fill in the eyes of the public.
How your potential clients and customers feel when they start a meeting in your location really starts before they ever walk through your doors. When each visitor first turns down the corner and sees your location for the very first time. Appearances often dictate the value and create a lasting impression in the minds of even passers-by about your brand.
Once we are finished cleaning, every area of your property that you have hired us to clean, from the parking lot to the front door (and above) will stand out to every person who encounters your brand or building. Perhaps most importantly, nobody will ever start out with a negative impression of your location or brand.
If you are interested in talking with one of our professionals about having Alblaster take your high-rise building cleaning job, you can call us at (778) 867-4796 or email us at [email protected].
We are open 7 days a week to better serve our customers.