10 Things to Look for in a Pressure Washing Company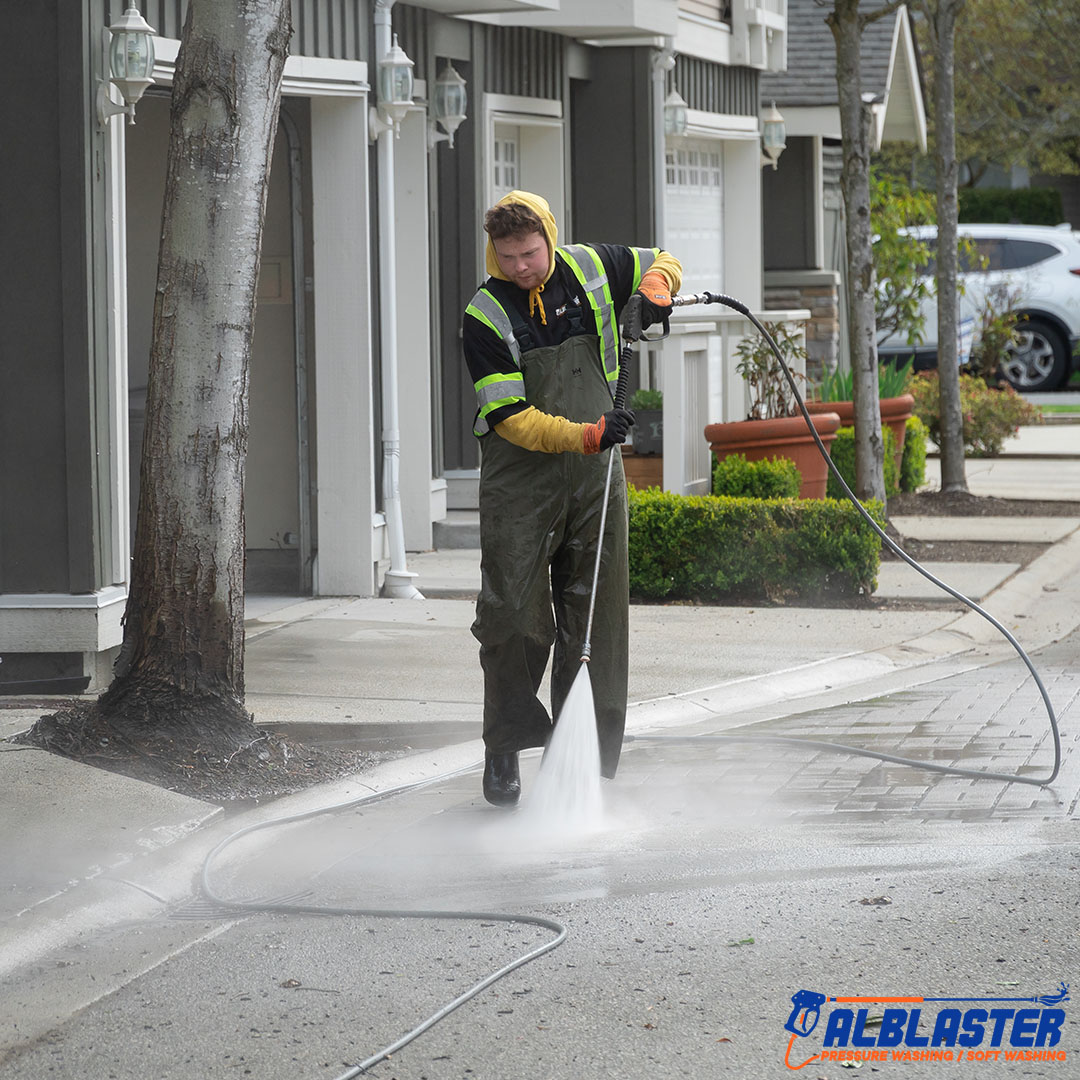 It can be difficult to know what to look for in a pressure washing company, especially if this is new territory for you. There are many different approaches to this service as there are companies. They are all different, and there are some aspects that determine who you end up working with that may not be what you might imagine.
Every business has a reputation if you know where to look or what to listen for. Alblaster believes that once you read these 10 things, you'll strongly consider us.
10 Things to Look For When Picking a Pressure Washing Company
So, what should you be looking for? Here are 10 things to strongly consider when picking a pressure washing company:
Experience: Require any company interested in working on your project to have a lot of experience. From the types of surfaces cleaned to equipment used, and other clients they've worked for, they should already have done the job you need them to do for you.
Reputation: Do a little research online. Look for reviews. What are past clients saying about their experience with them?
License and Insurance: To protect yourself and your property, make sure that the pressure washing company is licensed and insured.
Equipment: To ensure that your job will be done efficiently and properly, their equipment should be of professional quality and be in good working order.
Portfolio: You'll need a visual idea of the quality of the work before you hire them. Part of the pressure washing company's pitch to you should include a portfolio of images or videos of their previous work.
Price: Some things just shouldn't go to the lowest bidder. That can be a signal right there. This isn't about price as much as it is about value. The quality of the work and the professional nature of working with the company are very important. Unless you can see a pattern of structured performance, walk away.
Chemical Usage: You should be able to trust that the company's intentions are in line with yours. Sometimes companies will use harsh chemicals due to their lack of experience which can be dangerous for your property and the environment.
Cleanup: When you read or hear from others that have hired the company, you find out how they left their property. Did they clean up after themselves? Did they leave the property looking as good or better than when they arrived?
References: If you ask the pressure washing company for references, you'll be able to discover very easily what others' experiences have been. Get a firsthand account from others of the quality of their work.
Warranty: The pressure washing company should offer a warranty on their work. This shows you that you have a guarantee that they want you to be satisfied with the job.
When You Know What to Look for, Alblaster is the Right Choice
Contact Alblaster today to learn more about our pressure washing/soft washing process. Once we have a look at your project, we'll provide a free estimate. Once we're done, you'll be glad you worked with us.
For any questions or comments, please contact us. We would be happy to help!