10 Things to Look for in a Soft Washing Company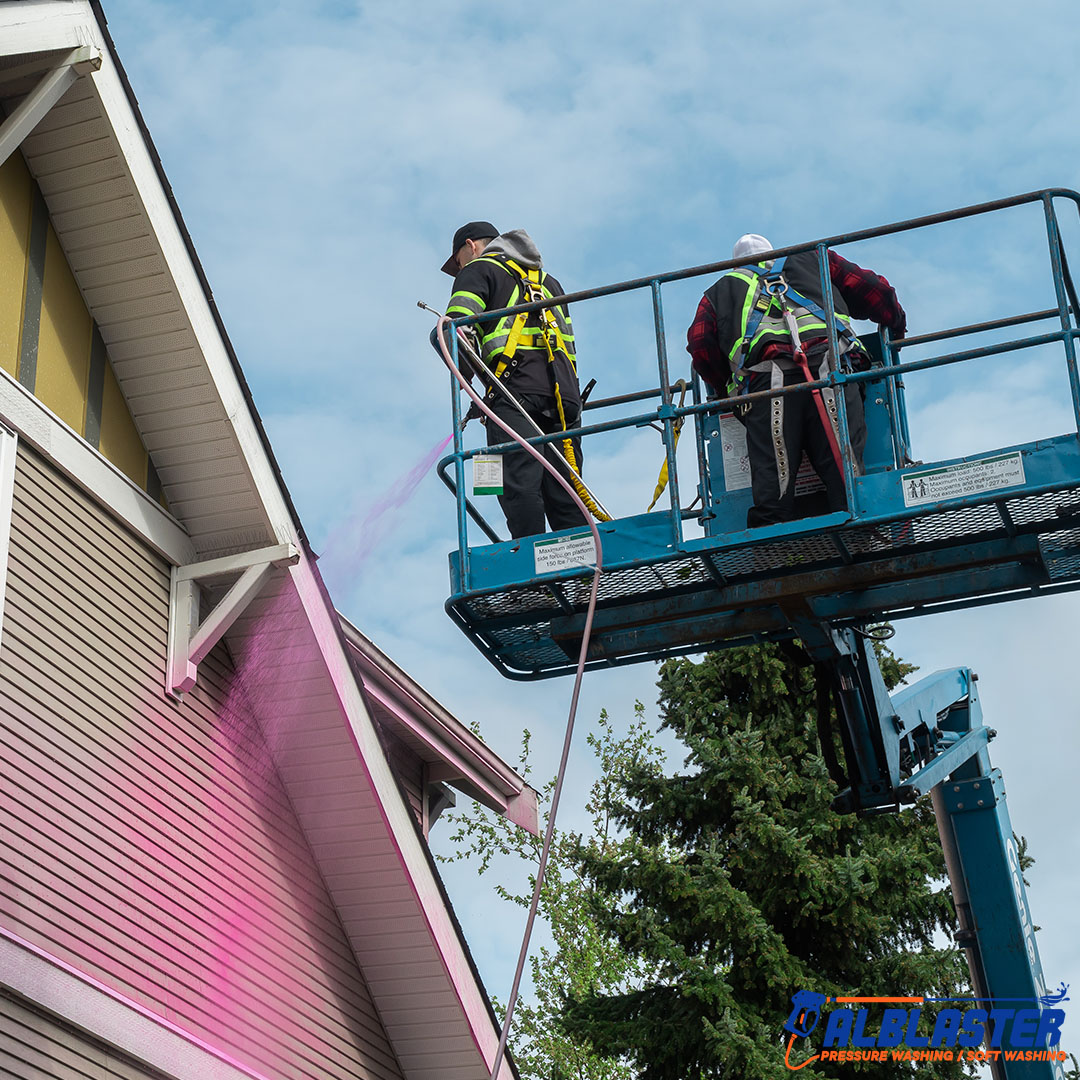 10 Things to Look for in a Soft Washing Company
If soft washing is new territory for you, finding the right soft washing company can be difficult. There are many pressure washing companies, and they aren't all the same. There are important questions you need to ask. Asking the right questions can reveal quite a bit.
Alblaster offers the 10 pointers that you can use to help you pick the one that is right for you.
Consider These Qualities While Picking a Company
A Guarantee or Warranty:
Does the soft washing company back their work with a guarantee? A Guarantee or warranty shows their commitment to you and proof that they intend to make sure you are satisfied with their job.
References Review:
Review firsthand accounts of the quality of their work from past clients. Ask the pressure washing company for testimonials from their clients. They should have a history of satisfied customers.
Site Cleanup:
Find out how they have left job sites. Did they clean up after themselves? Did they leave the property looking better than when they arrived?
Use of Chemicals:
If chemicals are to be used, will they be used safely and responsibly? Is the company's intention to consider the health and well-being of your property when using chemicals, or would they use a stronger concentration in the interest of getting the job done faster?
Price vs Value:
The cost of soft washing isn't as much about price as it is about value. This job should not simply go to the lowest bidder. The team and the quality of work should be well worth it.
Project Portfolio:
A portfolio of project images is a good way to review the quality of their work. This portfolio should be something they are proud of and is a reflection of their organization.
Equipment:
The company you are considering should own their professional quality equipment and keep it in good working order. This is a good sign that your job will be done properly and efficiently.
License and Insurance:
If the company is licensed and insured, it is another major sign that they are professional, and that soft washing is their ongoing business. This is a protection for them and protection for you and your property in case of damage.
Reputation:
Your soft washing company should come well recommended. Its reputation should precede them. Do a little research online and check out their reviews. Their reputation is bestowed upon them by others. Find out what others think.
Experience and Expertise:
Any company you consider for working on your project should have a lot of experience. They should be experts in the use of the equipment, the surfaces, and the methodology. Only consider companies that have already completed the kind of job you need them to do for you.
Alblaster has the Qualities to Look for in a Soft Washing Company
Once Alblaster is done with the job, you'll be glad you worked with us. Contact us anytime to find out about our soft washing process. We'll come out to have a look at your project and provide a free estimate.
If you have any questions or comments, contact us. We'd be happy to help!