Building exteriors prefer Soft Washing over Pressure Washing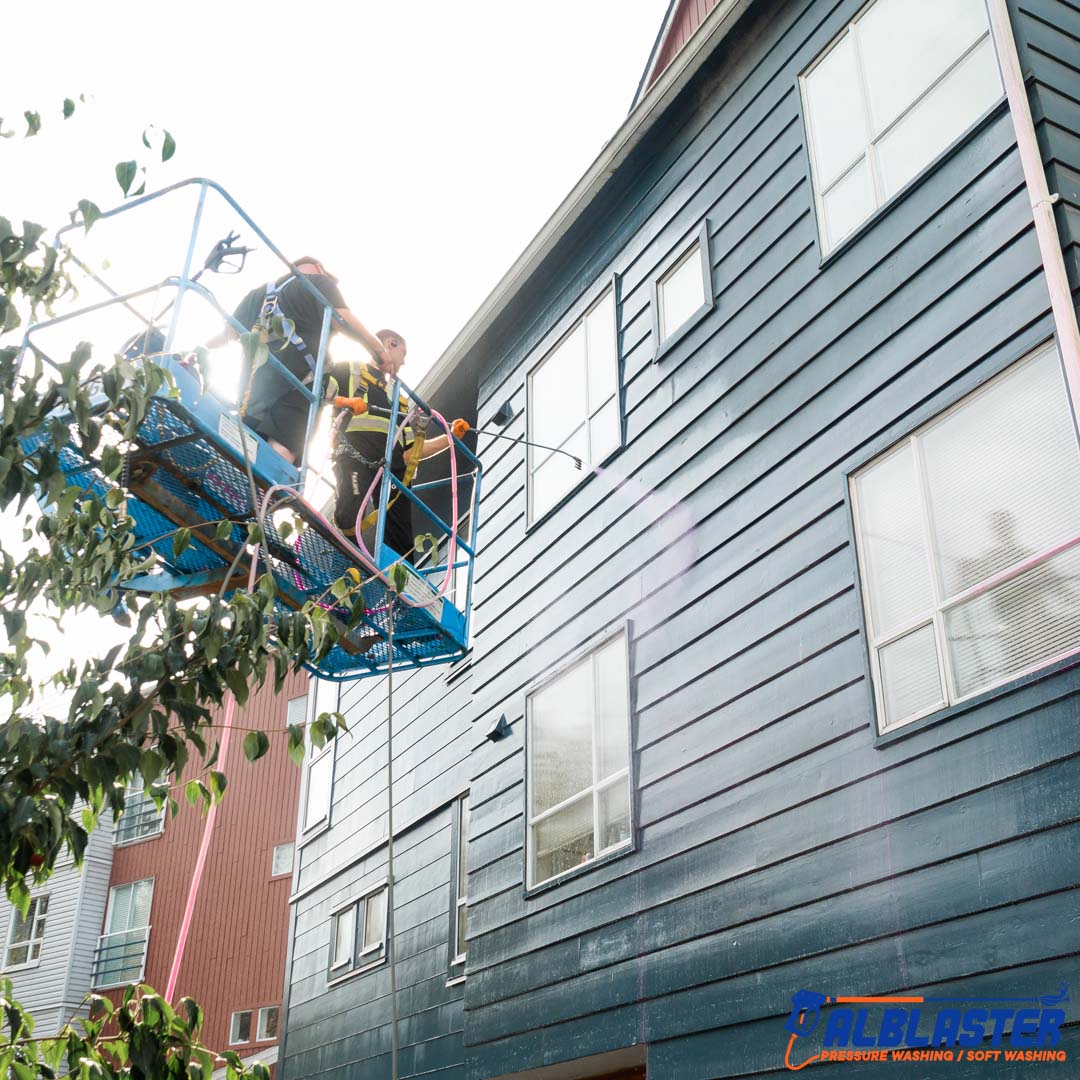 Why do the exteriors of the buildings prefer soft washing over pressure washing?
Building exteriors need regular cleaning to protect their surface and make a good impression. For homes, a clean look is a great reflection on you, and for business property, it shows that you're open, operating, and professional. There are two common methods currently used, they are soft washing and pressure washing.
Soft washing and pressure washing methods are both used to remove dirt, grime, mould, and moss, but these methods of cleaning surfaces are decidedly different in some very important ways. Soft washing involves using an environmentally friendly solution, and is rinsed off using low-pressure and high volume water relying more on low-pressure The detergents seep into and underneath the surface to kill invasive and damaging elements. Pressure washing uses high pressure and less water to blast away dirt and grime.
Although pressure washing has been considered the fall-back position for fast and easy removal of tough dirt and grime, it can also be quite damaging to most surfaces. There are surfaces it can still be used on, like cement patios and driveways, but soft washing is a safer and more environmentally friendly option for most structural surfaces.
The advantages of soft washing with an environmentally safe detergent are clear, and most knowledgeable exterior cleaning services prefer soft washing over pressure washing.
Is Soft Washing Safe?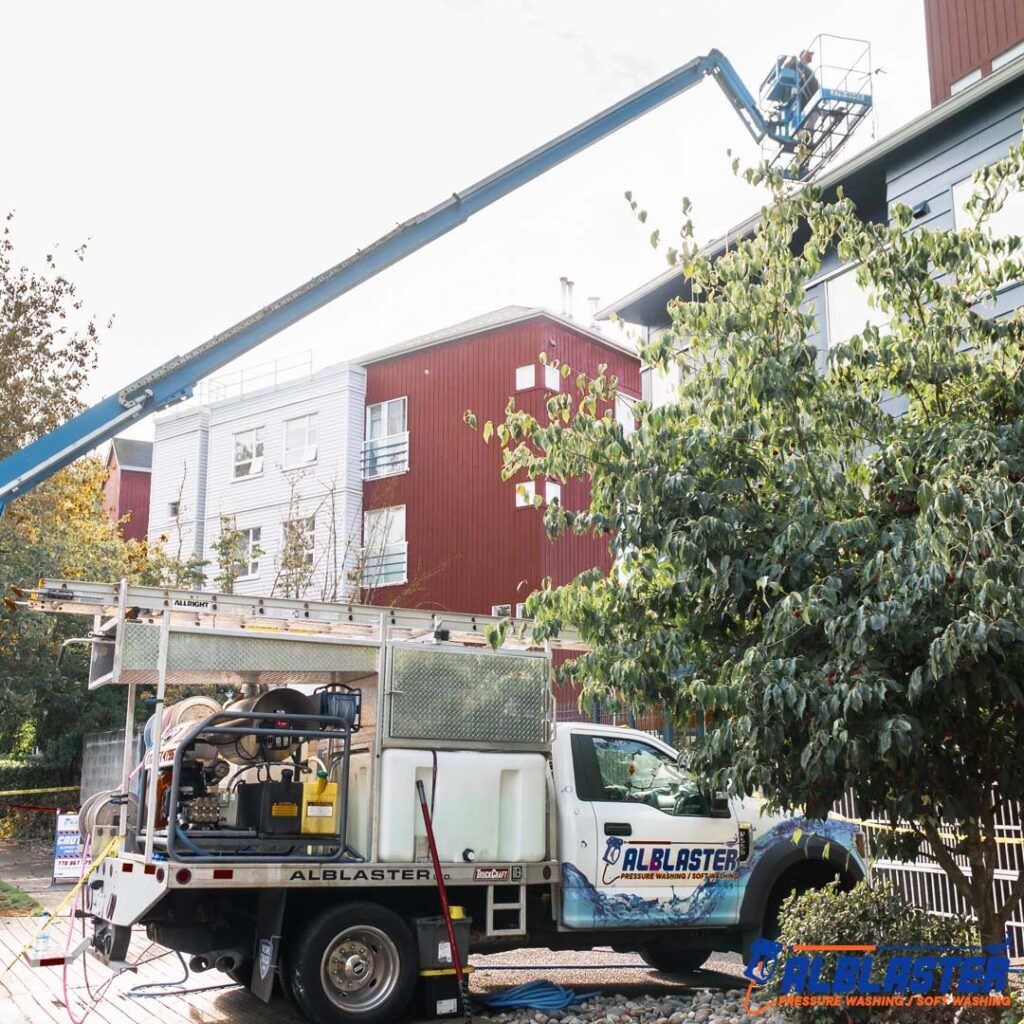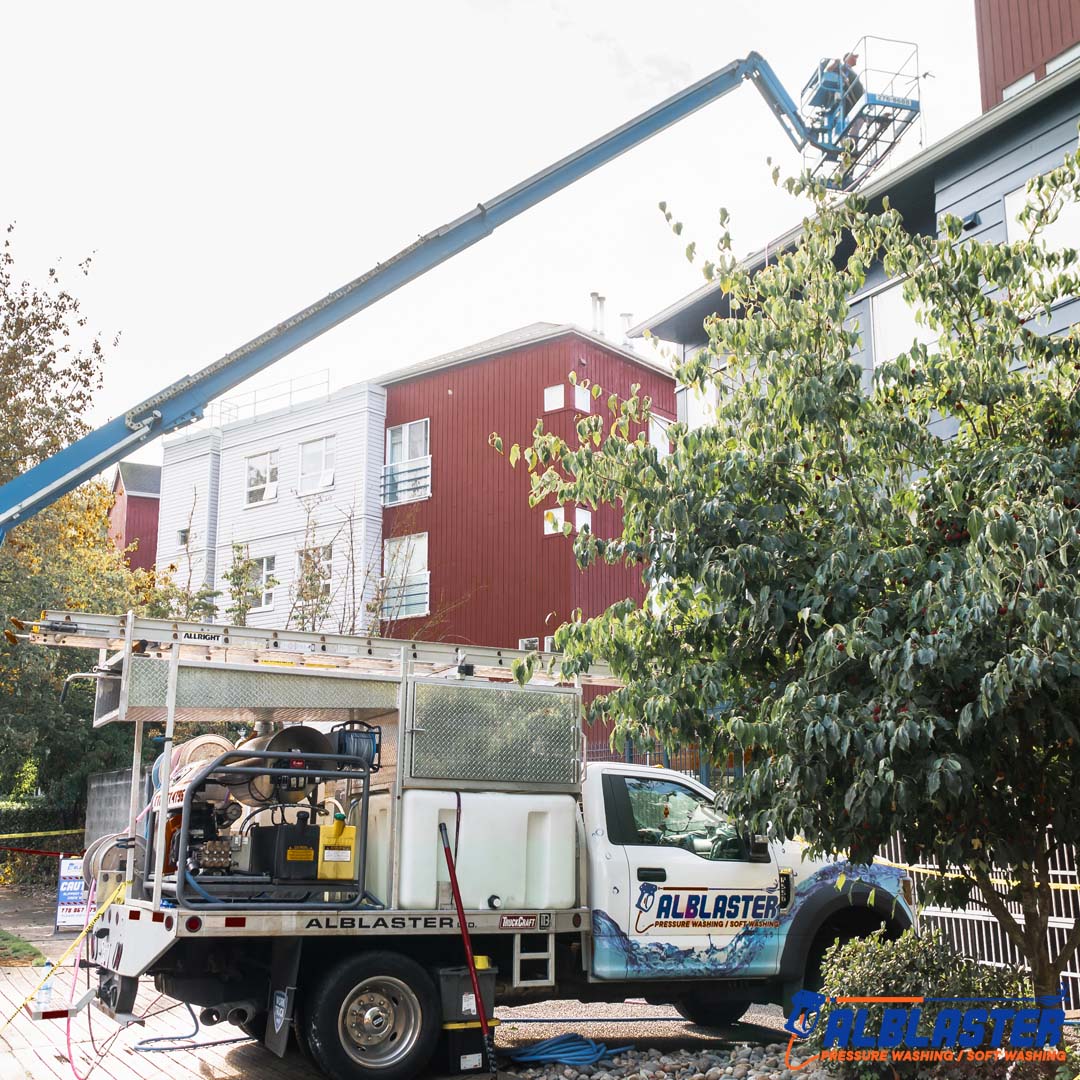 Yes. In fact, pressure washing the exterior of your property can be dangerous. Removing paint or causing damage is likely to happen. Soft washing provides a more thorough clean without the risk of damaging the surface. Since the cleaning solution used is environmentally friendly and is thoroughly washed off, this method proves harmless to surrounding garden plants, children, and pets. Soft washing can save surfaces like roofs and fixtures from damage and save you money on repairs.
A great way to weed out less professional services is to ask about their soft washing option. For a more thorough, and less damaging exterior cleaning of your property, a service like Alblaster knows the value of soft washing, and our experts know what to look out for. Soft washing is perfect for roofs, soffits, and all exterior siding if using the right mixture and solution.
Is Soft Washing Effective at Killing Invasive Moss and Algae?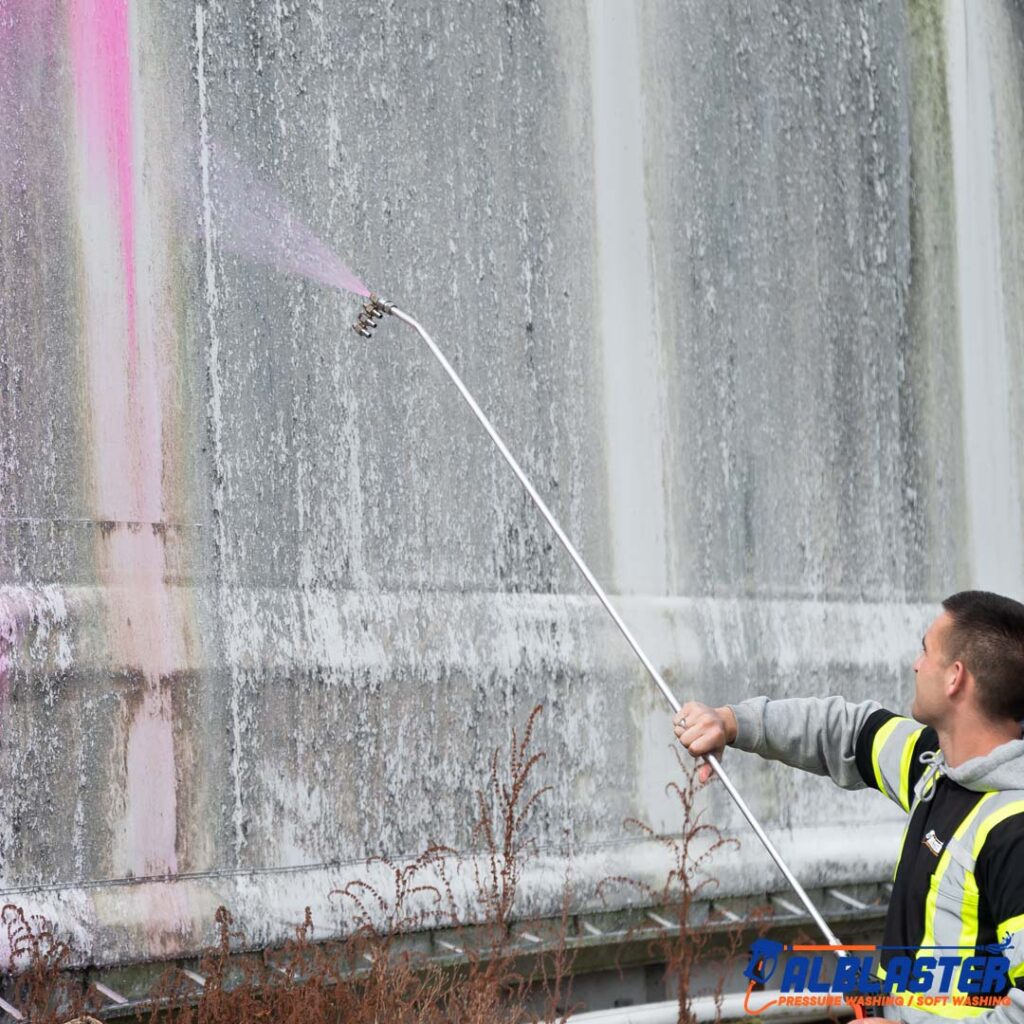 Unlike pressure washing, which can breakdown the integrity and defences of your siding against the onslaught of mother nature, the soft washing method allows the solution to effectively clean out the mould, mildew, and moss, underneath the surface, making it a more effective way to protect your building against environmental damage. Pressure washing can even blast the damaging plant matter into places deeper into and under the surface.
For a Better Solution Choose Alblaster Soft Washing
For the best results hire Alblaster for effective soft washing of your exterior. Our experts know what to look for and how to avoid hazards. We get the job done quickly and efficiently, making sure not to leave any debris, or pools of cleaning solution.
Our methods are geared toward the long-term health of your building. A good proactive approach might involve washing your building every 2-3 years. That way we can catch potential problems early before they cause permanent damage. We let our methods, performance, and results, speak volumes.