How Often You Should Pressure Wash Your Parkade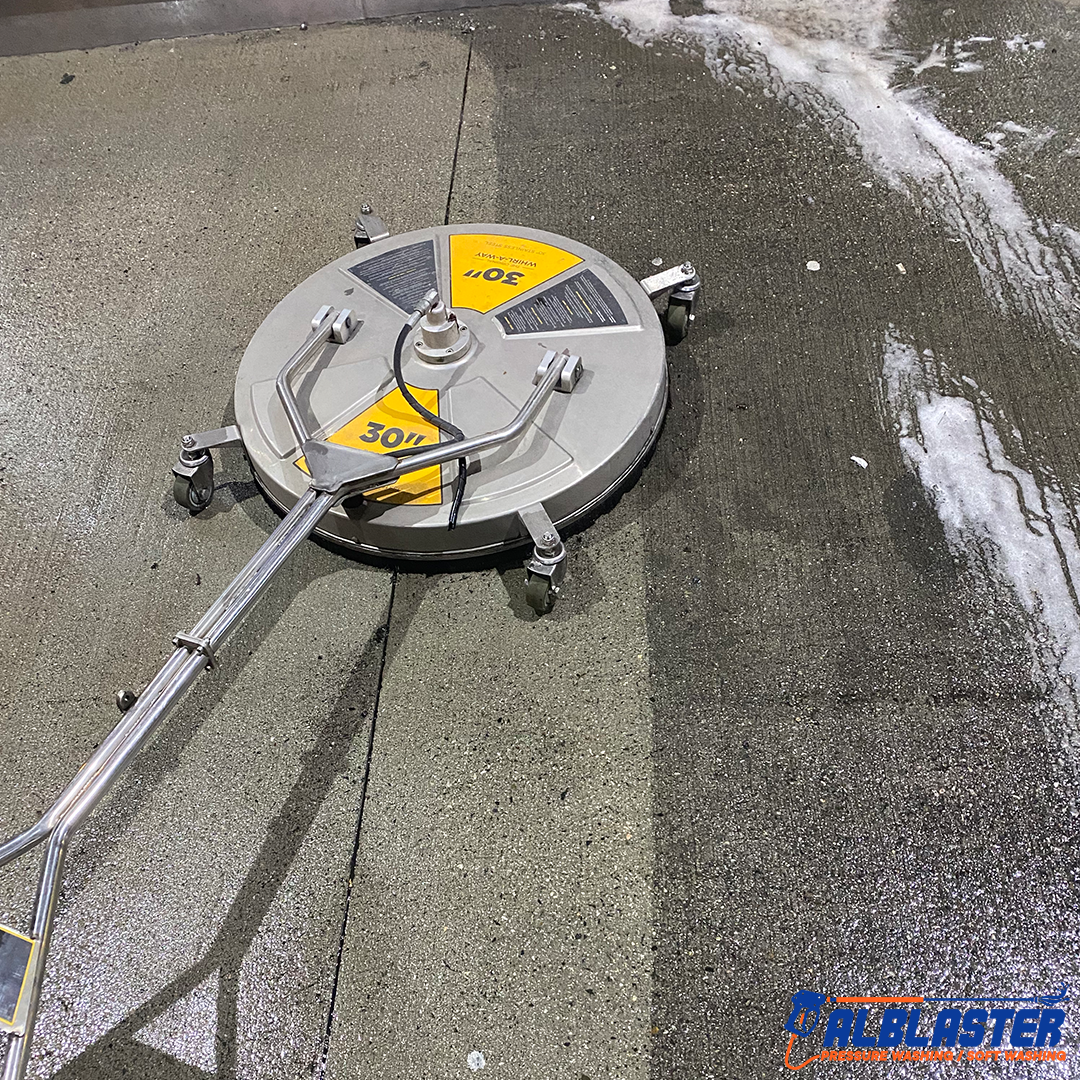 How Often You Should Pressure Wash Your Parkade
If your business or strata has an underground parkade, you understand how gritty dirt and grinding tires can affect the surface. Pressure washing helps minimize the damage, removing the dirt, debris, and oil that can damage its surface. Not only will regular pressure washing help preserve the surface, but it will also keep your parkade looking clean, tidy, and inviting.
How Often You Should Pressure Wash Your Parkade
How often you pressure wash your parkade depends on several factors. If you have a busy parking area and get a lot of traffic each day, the activity determines the frequency. Also, the type of surface that your pavement is made of can determine how often pressure washing is needed. A good rule to follow would be to pressure wash your parkade at least once per year. But if your location is such that cars and trucks bring an excess amount of gritty dirt in, or you have continual heavy traffic using your parkade, you'll need to pressure wash twice a year.
The Determining Factors
Pressure washing is a necessary process that requires some know-how and experience. If you're not sure about this task, leave it to the professionals. A pressure washing service like Alblaster can review your surface, learn quickly about your parking activity, and help you decide how frequently it should be done and where the problem areas are. Alblaster can even help you choose the right pressure washing equipment and explain effective pressure washing techniques. You'll find out just how important keeping your parkade free of debris is, and how effective pressure washing is in keeping it that way.
There Are Several Good Reasons for Pressure Washing
First and foremost, a dirty parkade is bad for business. A business' reputation is everything, and the impression you make stays with a customer or potential customer. Whether a customer, a staff member or a tenant, a dirty parking lot is hazardous and leaves a bad impression, not to mention the liability caused by accidents and injuries. Then there is the resulting long-term damage. By regularly keeping your parkade clean with pressure washing, you can increase its lifespan.
As well having a clean parkade for strata residents is a great opportunity for you to keep up with cleanliness around your building. Make a cleaner and more appealing impression.
Pressure washing is a Better Way to Go
There are several ways to keep your parkade clean. You could simply try to scrape up the build-up, sweep it with a broom, or manually scrub the surface with detergent (which sounds like an environmental nightmare). When it comes to commercial property, there is no better way than pressure washing. If you have a large area to deal with, avoid the labour-intensive and time-consuming hassle by hiring a professional pressure washing company like Alblaster.
When You Know What to Look for, Alblaster is the Right Choice
For a cost-effective and convenient pressure wash of your parkade, contact Alblaster today to learn more about our process. Once we have a look at your surface, we'll provide a free estimate. Once we're done with the job, you'll be glad you brought us in.