How You Can Maintain a Clean Commercial Property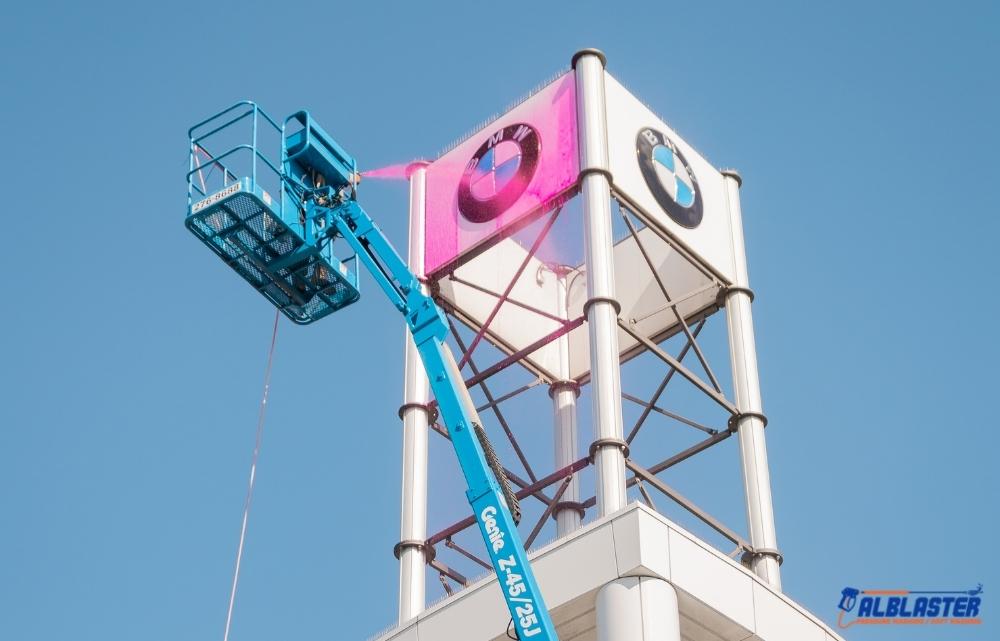 The first impression of your business isn't just your website. Your actual "brick and mortar" building is critical too. The difference is that your building has to face harsh weather and year-round elements.
It only takes a few months for your building to build up dirt, debris, and grimy mildew. The last thing you need for your business is an unattended and dishevelled look. Besides, it isn't good for the health of the structure.
There are certainly a lot of considerations when you are a property-owning business. One less thing to worry about could be the maintenance of your property if you hire a professional pressure washing company to keep your property looking sharp.
Maintaining a clean exterior may serve to enhance aspects of your business that you might not have imagined. It may help your business grow, improve the morale of your employees, or simply leave a good impression for existing customers.
What visual problems does your property suffer from? Graffiti? Unsightly growths? Or just a face-lift?
Here's What You Can Do to Maintain a Clean Commercial Property

Keep your property clean

Maintaining a clean commercial property is just that… maintenance. If you keep it clean it will stay clean. Get on a maintenance schedule so you don't have to add that to your list of things you have to remember.
Look to a Professional Pressure Washing Company to Maintain Your Building's Exterior

The best way to stay on schedule is to hire a team that puts it on their schedule. You can focus on running your business rather than adding the exterior of your building to your list. Not only will you be able to focus on your business, but a professional pressure washing service has the experience to look for, and be prepared for, all of the details and conditions of your property.
Think About Your Property as an Investment

The on-going maintenance of your property saves you money. Costly extensive repairs may result from neglecting regular cleaning. Pressure washing helps prevent the accumulation of dirt and grime that could ultimately damage your building. Prolonged neglect can cause damage that could require extensive and extensive repairs.
Consider How to Prolong the Life of Your Property

If you consider your property as an investment, you'll want it to appreciate over time. Problems with exterior paint or structural integrity can be compromised if not revealed early enough. Many times, these problems hide under dirt, grime or mildew.
Maintain the hygiene for your customers and your employees

Over the winter, molds, moss, algae, and several acidic dirt materials can build up causing unhygienic conditions for your clients and your employees, affecting the air quality, causing allergies and other medical conditions. Pressure washing eliminates all possibilities of these ill-effects.
It's Just Good Business

When you add all this up, the benefits of maintaining a clean commercial property are unquestionable. From the health of your customers and employees, your reputation as a business, to your investment in your property, maintenance is essential.
Washing your building seasonally is a great way to keep it looking current and ready for business. If you are in the healthcare or restaurant business, you may consider more frequent attention.
Keep in mind that hiring a professional pressure washing service with trained, certified technicians will not only assure that your landscaping and vegetation are protected, but also save you money on waste-water equipment or the fines associated with not disposing of waste-water.
Call Alblaster for your commercial or residential pressure washing needs. We listen to you too. Our success is based on your satisfaction. You'll find that we have the answers you're looking for.