Strata Soft Washing Grandview-Woodland
ABOUT THE PROJECT
Using a 65ft boom lift Alblaster applied its soft washing solution to this 3-story strata. After the soft washing of the building is complete, each window is scrubbed using water-fed tucker poles. This water runs through deionized water filters, leaving you with a spot free dry every time. Additionally, all common area walkways, retaining walls, wooden fencing, and garage ramps were included giving this property a complete clean from top to bottom.
TESTIMONIAL
Our Strata in Vancouver has been using Alblaster Pressure Washing since 2017 and when we have needs for cleaning we do not consider any other companies to provide these services.
Over the years, Alblaster has provided pressure washing around the building and also inside the underground garage area with excellent service and results.
Most recently, Alblaster completed a large project which was to clean the whole exterior of the building with their "Soft" washing process and the results were stunning. The building had not been extensively cleaned for over 15 years and the after the washing the grime, bird droppings and mold buildup, especially on the north side of the building, cleaned up beautifully.
Again, as mentioned, we only use Alblaster for our cleaning needs and with timely and competitive quotes and excellent service we will continue this relationship.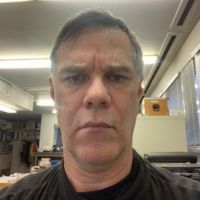 Jeffery Beglaw
Soft Washing
Strata
Window Cleaning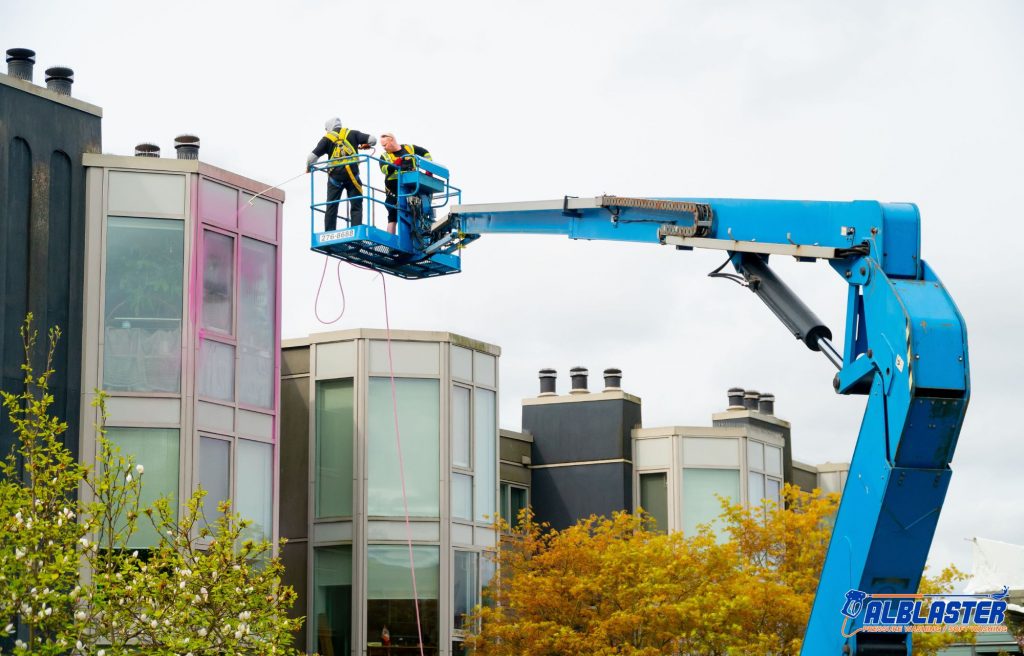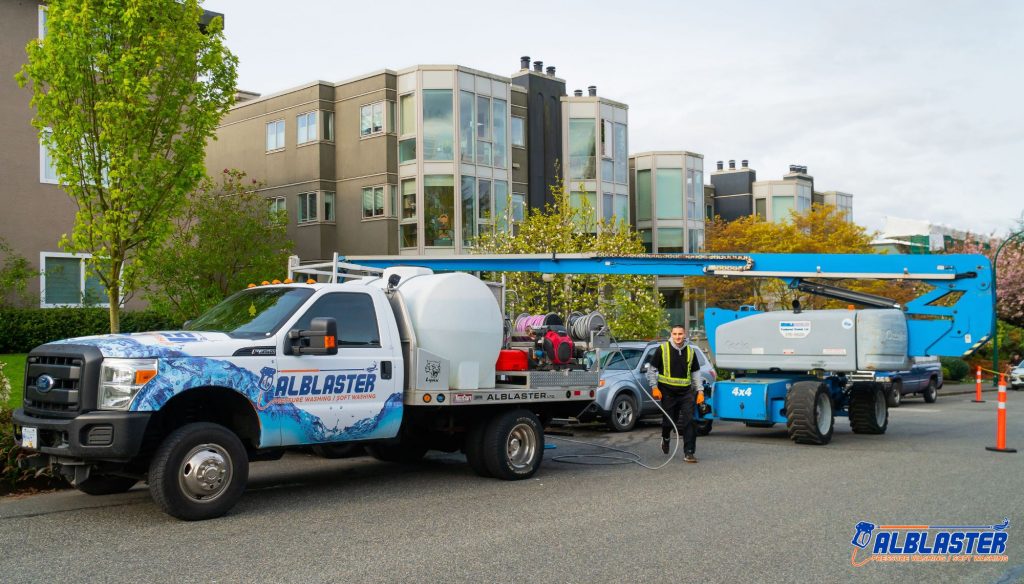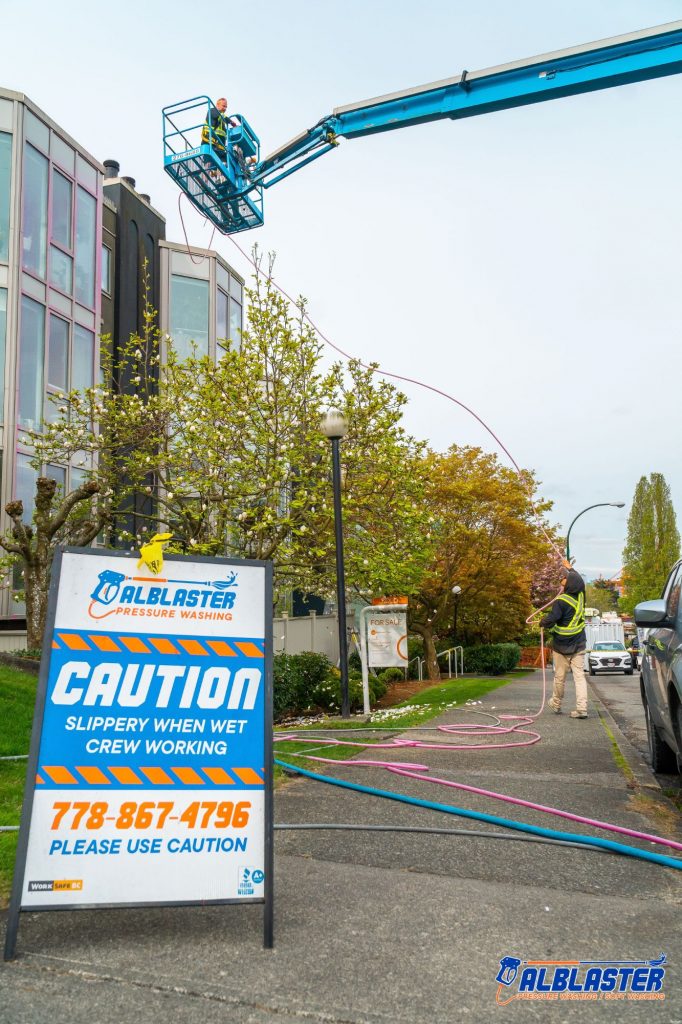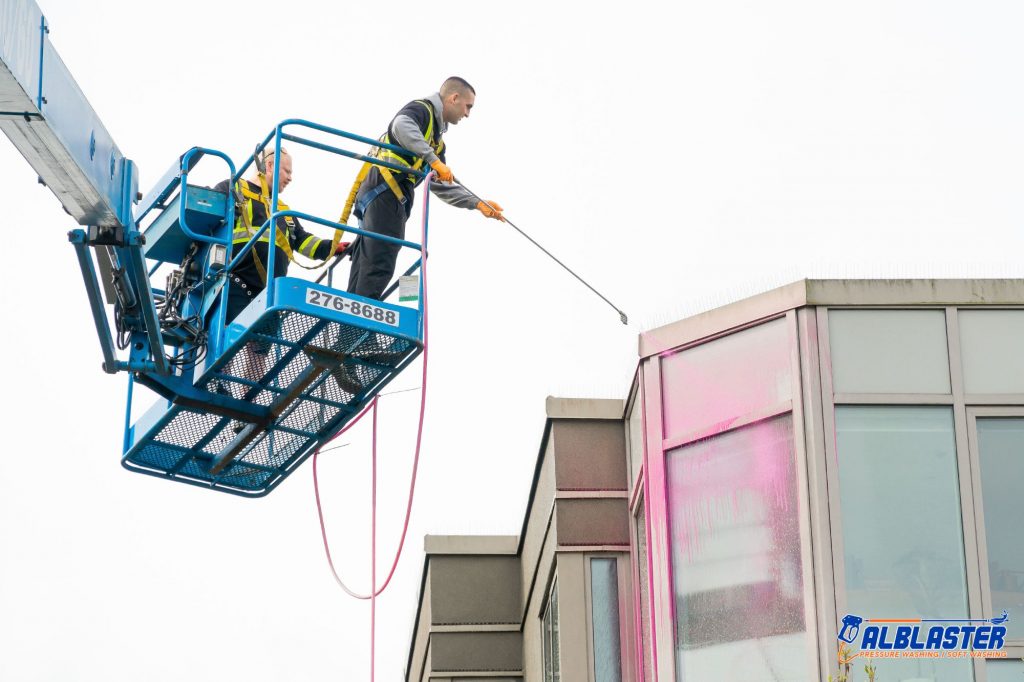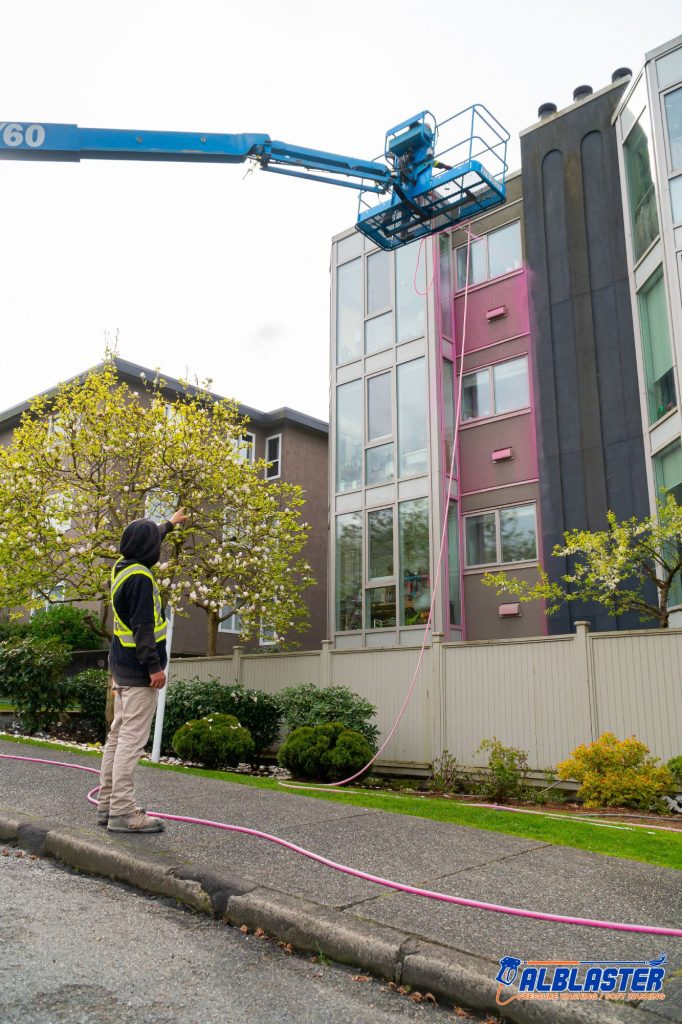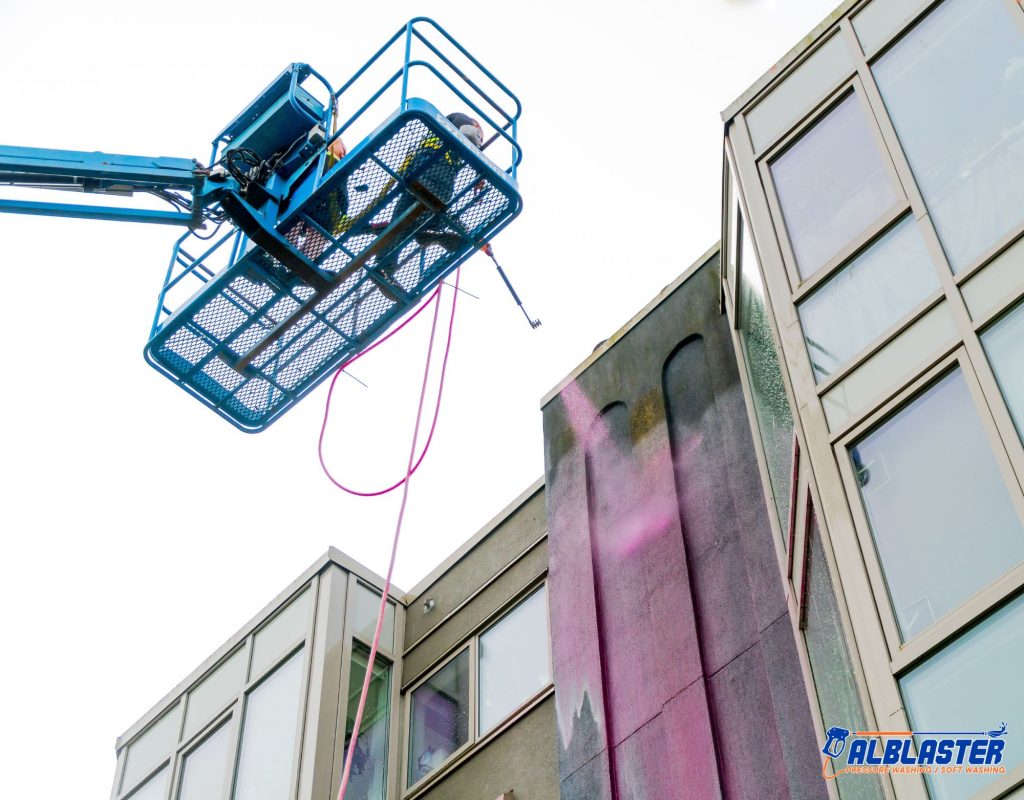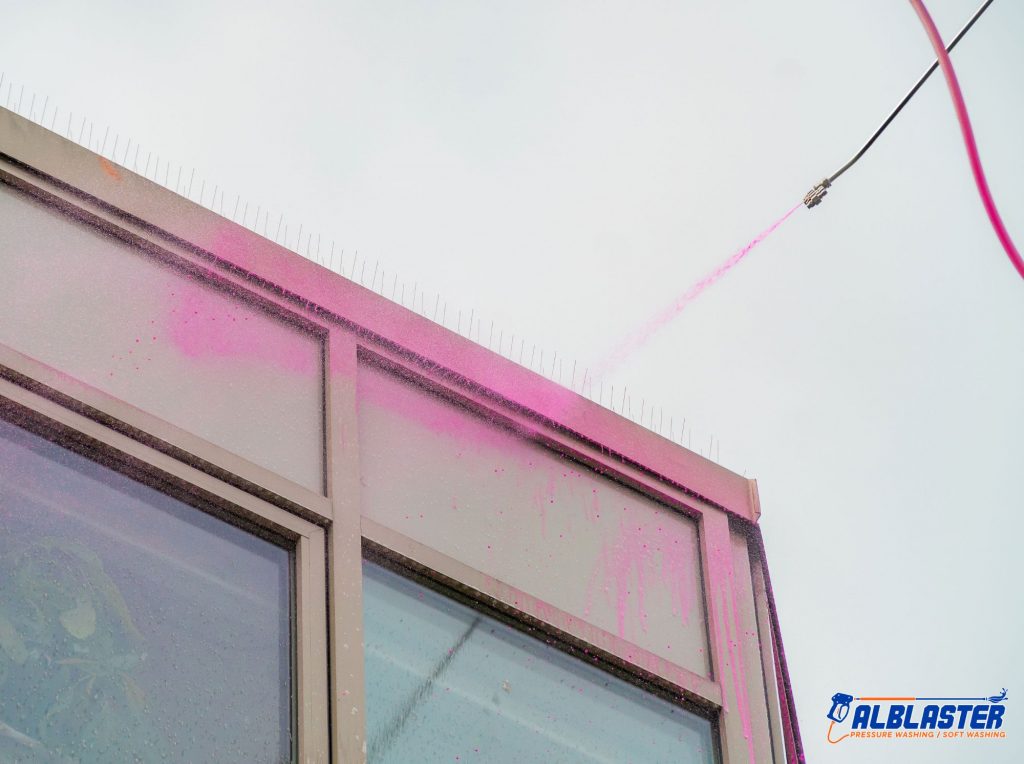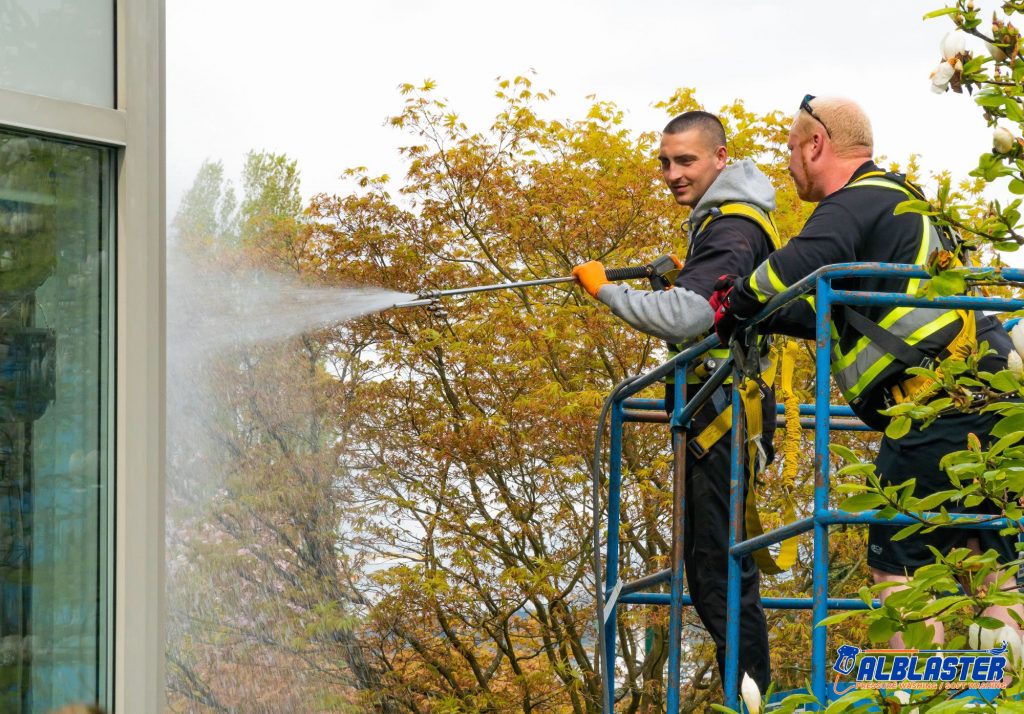 Call us Today!
Vancouver - Richmond - Burnaby - Coquitlam - New Westminser - Delta - Surrey - Langley - Abbotsford
© 2014 - 2023 Alblaster Pressure Washing, All Rights Reserved.