The Dangers of DIY Pressure Washing – Why You Should Call a Pro?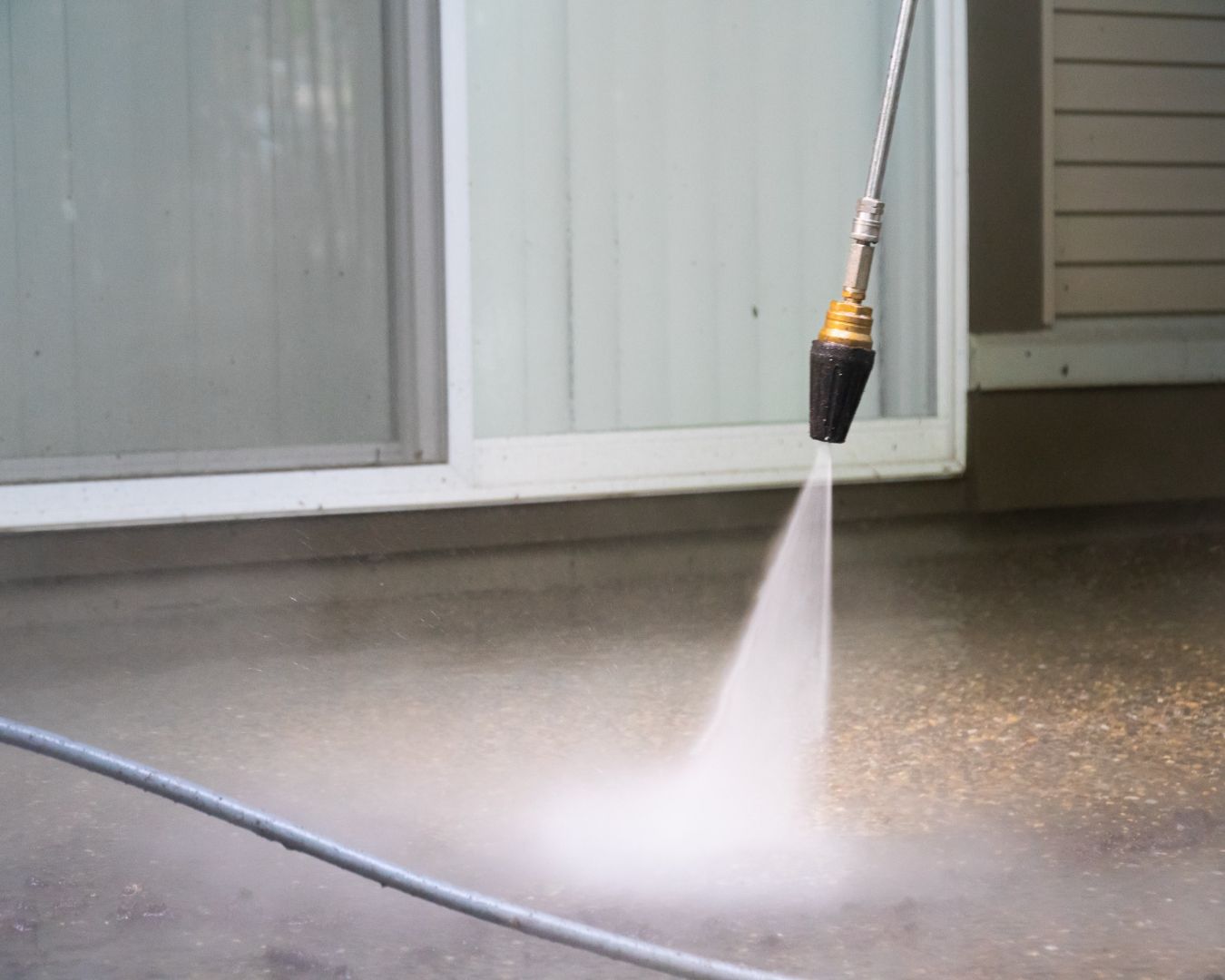 The Dangers of DIY Pressure Washing – Why you should call a pro?

You might reconsider DIY pressure washing

All property owners need pressure washing at some point. Pressure washing is an effective way to clean-off hard-to-remove dirt, grime, and mold. In fact, some surfaces can get pretty slippery unless they are pressure washed about once a year.
And it can make a commercial or residential property look newer and cleaner.
It may, however, not be to your advantage to go the DIY route. Why?
The force of many power washers can reach as much as 3,000 PSI (pounds per square inch), which is enough to put holes in siding, erode cement, cause damage to decks, or cause injury.
With the intense pressure of the water, it can be dangerous. It causes thousands of emergency room visits each year.
You should be aware of some potential hazards

Surface Damage—The force that makes a power washer so effective, is the same force that can damage your surfaces if it is not used correctly. If not done properly, you could cause permanent damage to wood, mortar, paint, or even wiring.
Damage to windows or shingles

Some windows may not be able to handle the pressure, and could blow-out. Shingles of a certain kind could also be degraded.
A pressure washing professional could examine these features first, and determine if power washing is a good option.
Use of chemicals

Many times power washers use cleaning chemicals that can cause health problems, like bacterial infections, if they come into contact with a cut or wound of any kind.
Physical injury

The force of a power washer should be handled with great care. It can be pretty tough to control. This force of water can cause some significant damage and injury. It can even cut through some pretty tough material like heavy-duty boots.
You can feel safe and confident with a professional from Alblaster Pressure Washing

With Alblaster Pressure Washing you benefit from their experience and avoid some potential problems that you might face by doing it yourself:
Alblaster Pressure Washing has the proper experience required to do the job. A lack of experience and knowledge could cause damage to your property.
Another risk is not having the right equipment and cleaners.
A professional and experienced company like Alblaster Pressure Washing does this kind of work, day in and day out.
Let the professionals handle it for you. You are probably too busy with your own life, to spend time on this job.
Because we do this work, day in and day out, we've gotten pretty quick and efficient
Professionals like Alblaster Pressure Washing know what to look for. We know what to avoid. Wood siding, electrical panels, and meters, asphalt shingles, air conditioners, lead-based paint, old mortar, all living things, windows, vehicles, lighting fixtures, stained wood, and gutters, are just a few surfaces you probably should not pressure wash. We won't damage your property.
We'll work any day of the week to fit your schedule. If you don't want to be on-site hearing the nose all day, we are really flexible and respectful of your time.

Alblaster Pressure Washing is well equipped with the knowledge, experience, and tools to handle any of your pressure washing needs

We are proud of our work and stand behind its quality. We've taken what we've learned in the last decade and applied it, perfecting it. It isn't just about our work, it is also about our values.
When you hire Alblaster Power Washing, you can be sure you have contracted a trusted partner. Our expertise in commercial pressure washing is unmatched.
We also have fully comprehensive and third-party liability insurance with up to date registration. Call us and let us handle your pressure washing job.