What Are the Right Questions to Ask Your Pressure Washing Service Provider?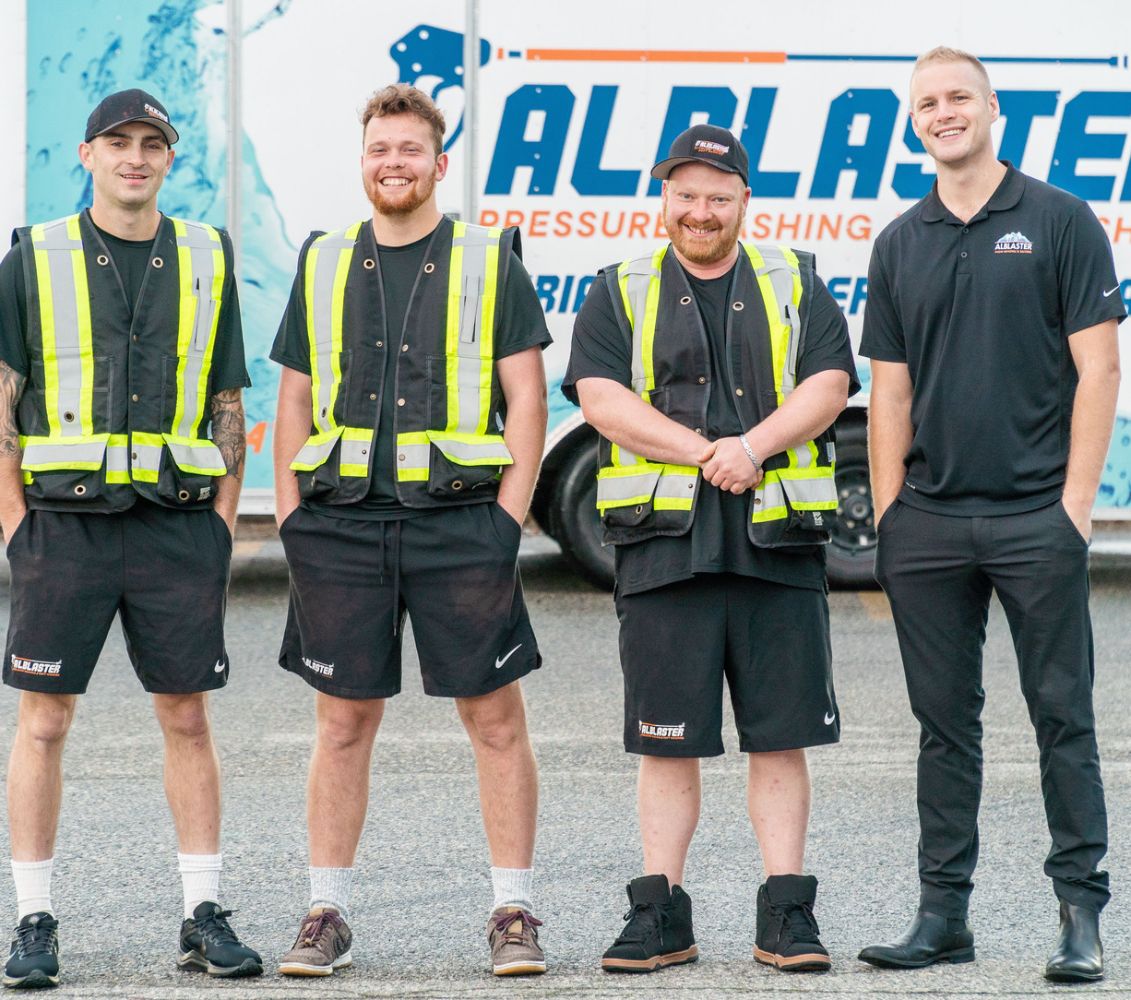 You've heard it before, if you want the right answers, you have to ask the right questions. This is especially true when selecting your Pressure Washing Service Provider.
Whether your needs are commercial or residential, once you read these questions, you'll see just how important the answers are.
Before you trust anyone with your property, make sure you know what you're getting into. There are a variety of surfaces that make up your property.
They all require the right experience and tools to clean them properly. So how can you be assured that you are hiring the right pressure washing service provider? Ask the right questions.
Here are some important questions for you to ask, and the reasons behind them.
How long does the job take?

What this might mean is, can you work around our schedule? If you need to schedule your Pressure Washing Service Provider outside office hours, say if the job is a loading dock, Alblaster Pressure Washing always works Saturdays (and even Sundays if needed). So, choose a company that will provide service that won't disrupt your hours of business.
Are you insured?

If your Pressure Washing Service Provider has liability insurance, bonding, worker's compensation, and their work complies with OHSA safety regulations, that is a good assurance that their work will be completed to a high standard and be done with safety in mind.
What is your service area?

This should be one of the first questions you ask as it may affect the overall price of the job because they'd need to include driving time, which, in turn, may have to be included when they estimate the job.
Do you provide ongoing maintenance?

At Alblaster Pressure Washing, the answer is yes. Routine maintenance is provided on an annual, quarterly, monthly and bi-weekly basis, which can be arranged with ease.
Do you pressure wash a house or soft wash a house?

The answer should be Soft Wash. This indicates that your pressure washing professional is experienced enough to be aware that pressurized water can damage many parts of the exterior of homes.
How long have you been in business?

Companies that have 1 to 2 years of experience, tend to have the wrong techniques. Their estimate may be less upfront, but frequently it may very well end up costing more. If a company has been doing business for 5 years or more, you know that they are doing something right and that their customers are satisfied.
Do you guarantee your work?

It is most critical that the answer to this question be "yes." If it isn't, do not hire them. You should only hire a Pressure Washing Service Provider who guarantees their work. Their guarantee is an indication that they are confident that they can deliver a quality job that presents no problems once completed.
Do you have other services other than pressure washing?

You will be pleasantly surprised. If your pressure washing professional is anything like us, you'll find that you could do a one-stop-shop with all their other services. We offer line painting, snow removal, window cleaning, and more.
Ask the Right Questions

So be sure to ask the right questions and listen for the right answers. It is a good way to help you know what to look for and know what to look out for. Call Alblaster for your commercial or residential pressure washing needs. We listen to you too. Our success is based on your satisfaction. You'll find that we have the answers you're looking for.