What is Soft Washing? What is the Difference Between Soft Washing and Pressure Washing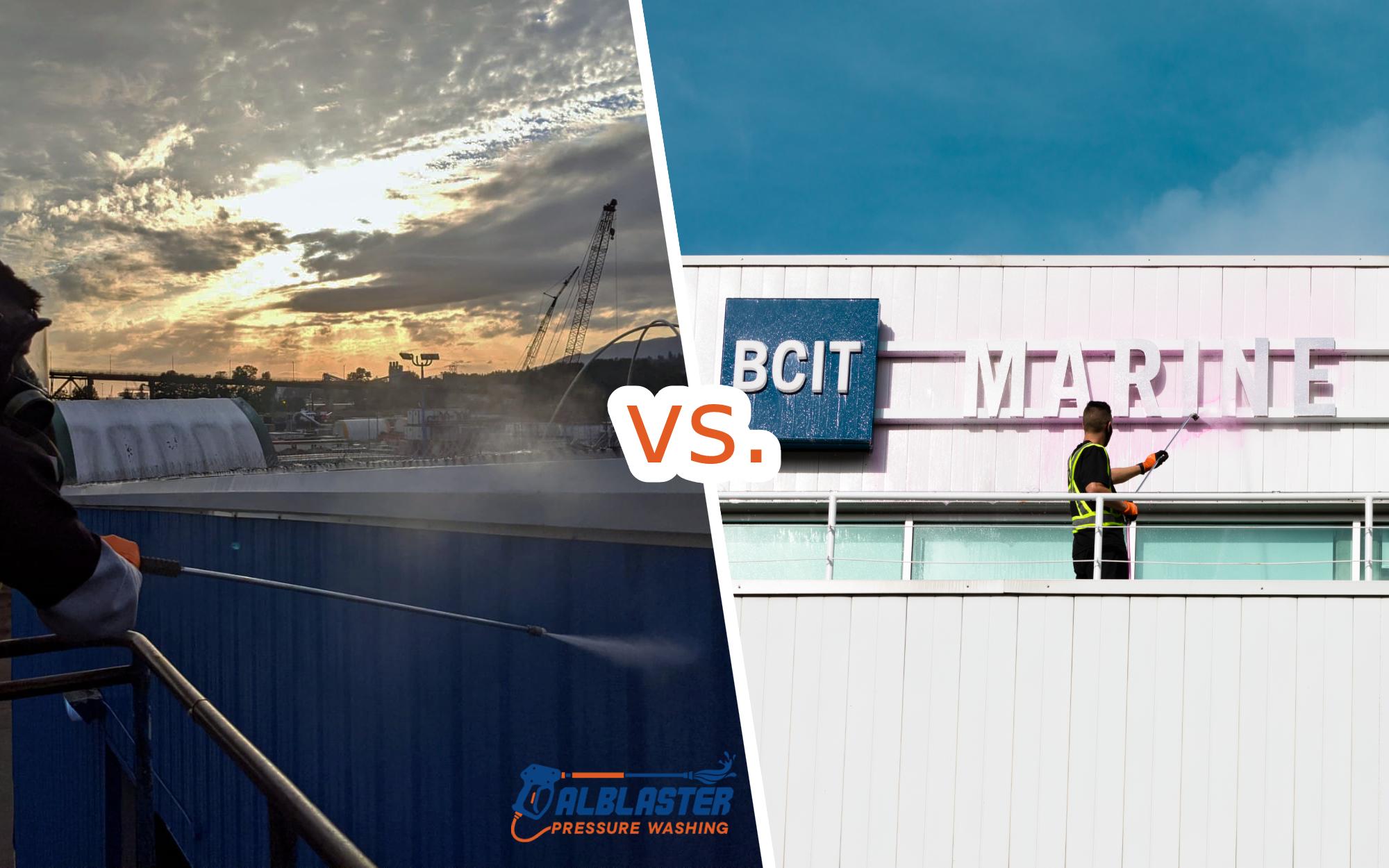 So, what specifically is the difference between soft washing and pressure washing?

Pressure Washing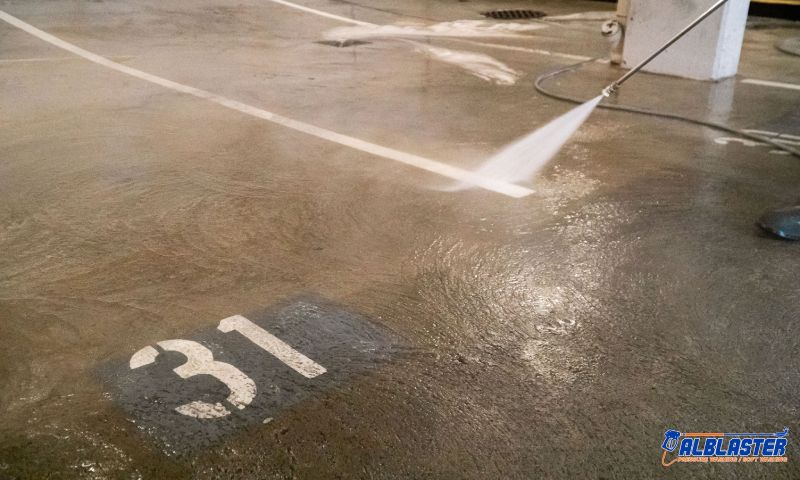 Pressure washing is the only way to clean tough built-up moulds, mildews, stuck-on dirt or mud, and general grime, on hard surfaces like driveways, cement patios and sidewalks. Special pressure equipment is used to deliver water at high pressure to cut through this build-up, or anything else in the way if the operator is not careful. Handling pressure washing equipment can be pretty tricky and dangerous. Pressurized water can easily injure.
Soft Washing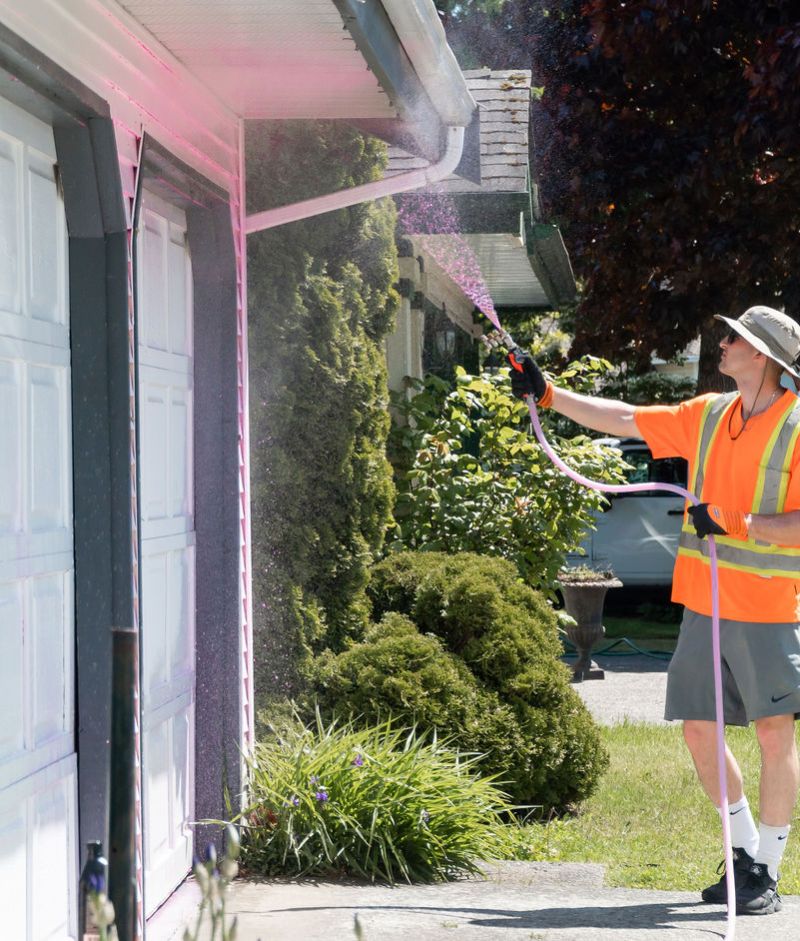 This approach uses much lower pressure and so, does no damage to more fragile surfaces, like siding or windows. With about 12-volts you can maintain the correct pressure of 60 PSI (Pounds per Square Inch). The detergent does the work of cleaning. Both the detergent and the organic build-up are then rinsed off with clean water at low pressure.
Alblaster uses a cleaning solution that is frequently used today– Sodium Hypochlorite (bleach) with a surfactant (or foaming agent). It is safe for small amounts of this solution to be used with water for cleaning. It is the same solution used for treating drinking water and cleaning swimming pools, although amounts are slightly higher than swimming pool water. With this solution, unsightly and damaging growth is dissolved, and debris is rinsed away with low-pressure water.
Know the Difference Between Soft Washing and Pressure Washing
If you do want to keep it all clean and undamaged, the washing process used should be considered carefully. Some parts of your property that have tough, hard surfaces, with a build-up of grime, require pressure washing. Other parts of your property, like shingles (siding), or roofing should be soft washed so as not to damage the surface.
A Professional Clean

A dedicated service like Alblaster knows the job and has this process down. When you've cleaned as much property as we have, you're ready for just about anything. We know what method is best and just how to safely and effectively clean everything on your property. The Alblaster crew will bring all of the equipment to address any situation.
But that's not all, Alblaster does a thorough job and always follows through. We don't think you'll find anything left to do once we have completed our job, but if you find anything, we'll come back and get it done.
When you think about all of the benefits of letting a professional outfit like Alblaster do the job, we think you'll decide to call Alblaster. Bottom line, we'll save you the cost of time and trouble.